Complexity and strategic programming course
IARAN's commitment to empowering humanitarian decision makers is central to our initiative. These courses are designed for professionals in the economic, political, humanitarian or social sector who have a background or experience in project cycle management; for senior managers, leaders and executives seeking knowledge and know-how in terms of strategy and complexity management; for Bac +4 / 5 students looking for a professional and practical course in strategic programming.
Module A - Analyzing Complexity (24h)
Identification of strategic issues in a complex environment

Definition and exploration of the architecture of a system

Analytical techniques and complexity reduction

Analysis of the actors' game and identification of strategic alliances

Scenario analysis
Module B – Strategic Programming (24h)
Make project cycle management agile in complexity

Building a system architecture from scenarios

Identification of strategic embryos

Strategic robustness tests

Strategic planning approaches and methods
The rhythm
Each module is autonomous but dependent, with the work organized into different groups. Each module is organized in 5 Tuesday sessions from 6pm to 9pm and 3 Saturdays from 10am to 1pm. The evaluation consists of group work and a 30-minute individual oral exam. A complexity and strategic programming certificate is given to trainees who have validated both modules.
DATES
Module B: 3 sessions:
From 22 October to 26 November 2019

From 10 March to 7 April 2020

From 19 May to 23 June 2020
Module A, 3 sessions:
From 17 September to 15 October 2019

From 14 January to 11 February 2020

From 14 April to 12 May 2020
PRICE
For each of the modules:
Special price for non-members: 1,450 €

Special member rate: €1,250

Association/NGO member fee: €2,000 including tax (not member: €2,200 including tax)
LOCATION: IRIS, 2 bis rue Mercoeur, 75011 Paris, FRANCE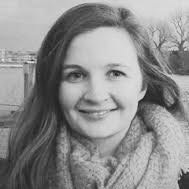 facilitators
This training is jointly facilitated by Michel Maietta, Director of Research at IRIS and Eilidh Kennedy, Researcher at IRIS. They studied foresight with Francois Bourse at Futuribles International (a Paris-based non-profit organization network), and quantitative analysis at the University Federico II in Italy.
Since 2012, they have led and contributed to nearly a hundred foresight and strategic planning works of IARAN (Inter-Agency Regional Analysts Network) created by Michel Maietta, after having led the creation of a strategic intelligence unit at Save the Children International (London) and Action Against Hunger (Paris).